Internal shipments or mutations in Scia Steel
In Scia Steel 2012, internal shipments or mutation functionality has been added as new functionality. The main purpose of this functionality is to register all movements (internal shipments) of items available in Scia Steel between different locations. As a result the exact location of the items at a specific moment in time, or an overview of mutations made for a specific item can be visualized in Scia Steel 2012.
Internal shipments
Internal shipments functionality is available in the module CIM List of Scia Steel 2012 and can be used to keep track of all internal movements or mutations of available items. Starting registering the movements of specific items is as simple as creating a new I-mutation (in-mutation) and adding the items to it. The internal mutations apply to assemblies, positions or stock pieces. Once the items are added to a mutation, additional movements for these items can be added via M-Mutations until it is decided to put them on the final destination by creating an O-mutation (out mutation).
Mutations in Scia Steel 2012 can be used for several purposes. The most obvious is the movement registration for items (positions, assemblies, stock pieces) between different geographical locations for production reasons. An example is the transport of produced position to a second production facility for assembling and welding.
Another practical use is the movement of finished assemblies to a stockyard location before loading the items on the transports. In this case the exact location where to find the specific items for loading is available in Scia Steel 2012. It is even possible to use the transports itself as a location.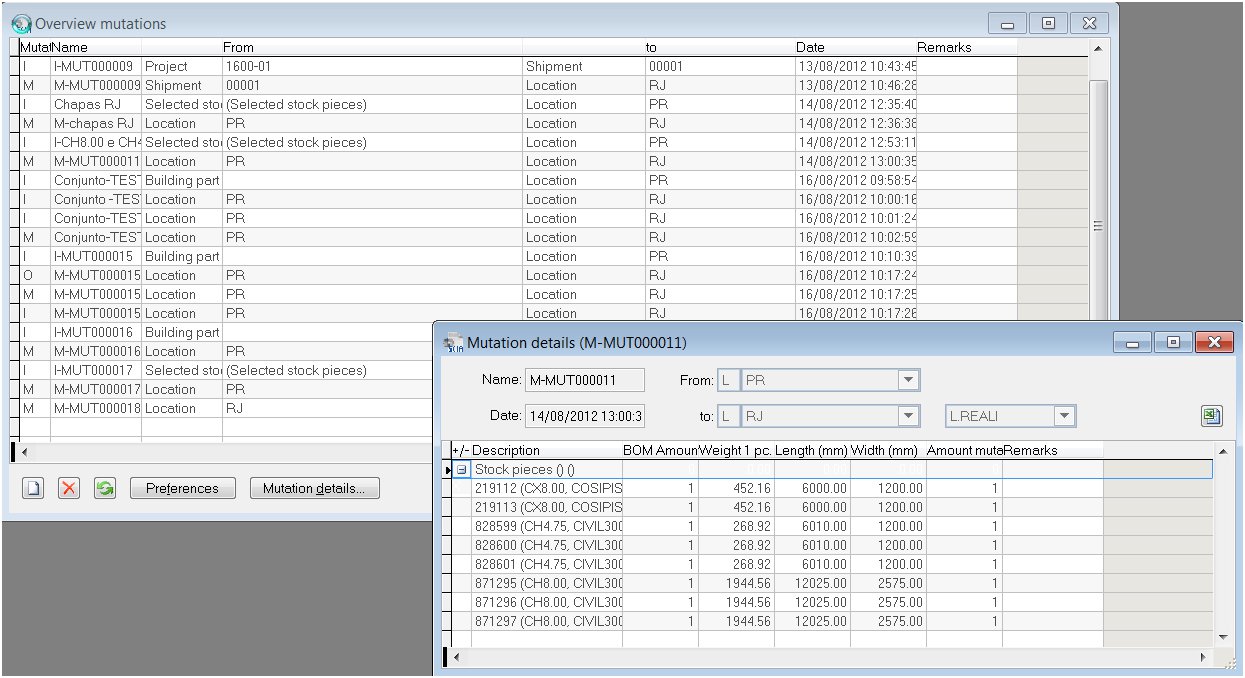 Views and actions
Scia Steel 2012 provides build-in options to request information related to already registered mutations in the system. The option "Overview elements on 1 location and date" will show the content of a selected location on screen for a specific date.
A second possibility is to visualise all the registered movements for a specific element. This view is synchronised with the items activated in the "Input piece list DSTV" dialog or stock window which makes it possible to navigate across the items and update registered mutations based on the active element.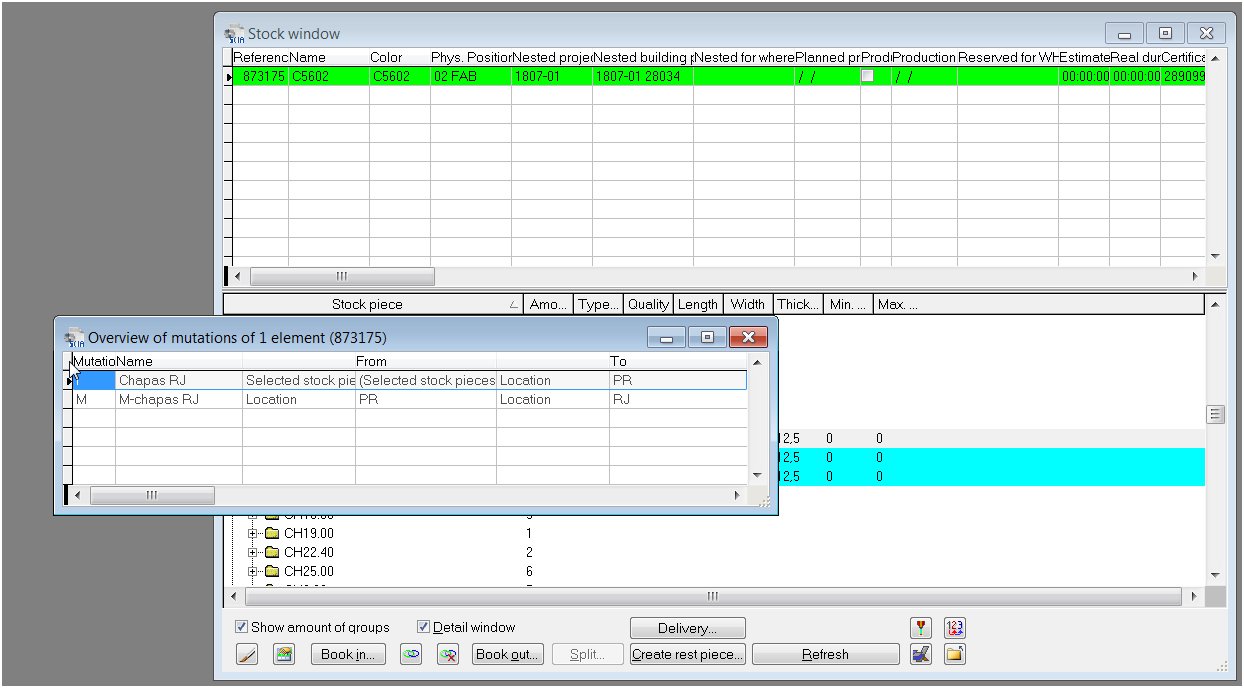 In the case the build-in functionality is not sufficient to manage the internal shipments, support for ad hoc reporting is provided. As an option the use of barcode collectors to speed up the registration of movements is supported.