Learning Resources for SCIA Engineer
All you need to know about SCIA Engineer, but did not know where to look
The Ancient Library of Alexandria in Alexandria, Egypt, one of the largest and most significant libraries of the ancient world, housed hundreds of thousands of scrolls of knowledge. Our digital library of various materials on SCIA Engineer is much more modest, nevertheless, it comprises hundreds of articles, videos, tips etc., so it is obvious that finding the right title in it may be a challenge. However, with the rebranded SCIA website, presented earlier this year, the way to the right "shelf" and "volume" is straightforward and much easier. 

scia.net/support
These 3 "words" are all you need to remember now. The redesigned support page of the SCIA web provides you a direct access to all official materials about SCIA Engineer. It is split to several sections dedicated to different types of users.
Getting Started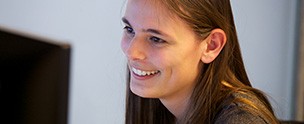 A series of short learning videos together with a set of basic step-by-step tutorials accompanied with sample projects helps novices use the software and get the most of it in the shortest possible time.
Contact Support
Browsing through frequently asked questions or a direct talk to our support team made up of skilled structural engineers help you to overcome any obstacle you may come across in your projects.
Learning Zone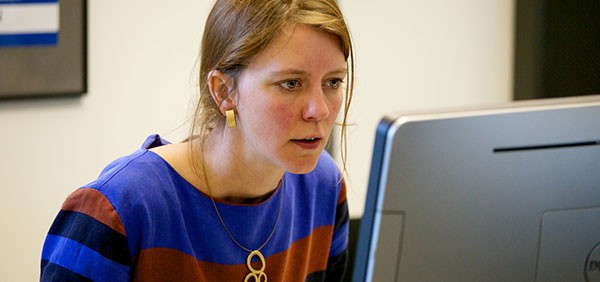 The collection of various materials allows intermediate as well as advanced users to dive deep into SCIA Engineer, learn all its functions and understand the theoretical background behind its advanced calculations. Videos, webinars, tutorials, training manuals, online help, technical articles, tips & tricks and other materials as well as regular and bespoke trainings provide an on-demand source of information that help you boost your productivity.
SCIA Resource Centre
From the Learning Zone you may proceed to the SCIA Resource Centre, an extensive knowledge base comprising detailed information on all parts of SCIA Engineer. The materials are sorted to several groups.
What's New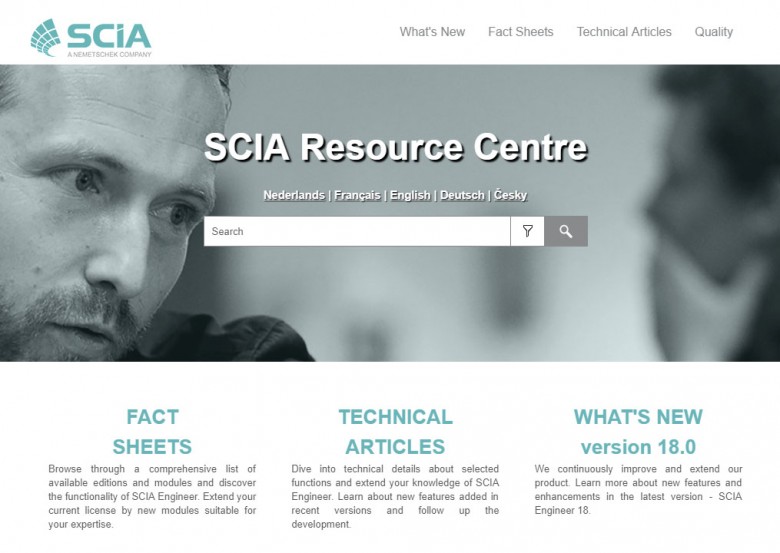 Every new version of SCIA Engineer is accompanied with a comprehensive description of all the new features. You may learn what has been added in the latest version or, should you have missed a few upgrades, you can browse through the archive of What's New articles to find the reason why to upgrade.
Technical articles
The above-mentioned What's New articles provide an overall summary of the newly developed features. If you want to learn the details and understand the benefits, technical articles on every new functionality and every new improvement provide you with the required information. 
Fact Sheets
SCIA Engineer is a modular system. For every module you can open a Fact Sheet with a detailed description, including references to further reading. This way you can easily find which module will address the challenges you are facing in your professional life and tune your SCIA Engineer configuration to suit your needs.