SCIA is happy to announce a new partnership with dakantus+ to expand its services in Norway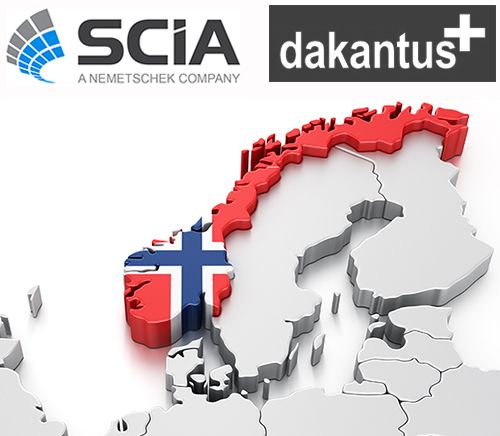 SCIA, a global leader in structural engineering software, and dakantus+, a Norway-based software distributor and developer, have partnered to bring the state-of-the-art SCIA Engineer software solution closer to customers in Norway.
"The collaboration with dakantus+ will be essential for serving effectively our customers in Norway as they will benefit from having local experts at hand and customer support in the local language," said Hilde Stevens, CEO at SCIA.
"The 2017 expansion of dakantus+ activities to work with SCIA will provide a complemented set of sophisticated digital solutions across a broad range of design and engineering industries," said Scott Campbell, Architect and CEO at dakantus+.
SCIA Engineer is an integrated, multi-material structural analysis and design software for a wide variety of projects: office and residential buildings, industrial plants, bridges, etc. The software enables modeling, analysis, design and reporting – all done in one intuitive environment, while fully adhering to the coding specifications of Norway. It supports OpenBIM and is IFC certified for both export and import. Several Norwegian engineering firms actively use SCIA Engineer today.  
To learn more about SCIA Engineer in Norway, please contact Herman Oogink at (+31) 026-3201230 or [email protected].