SCIA welcomes its new Sister in the Nemetschek Group, the leading BIM specialist Solibri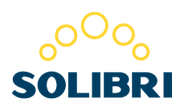 SCIA is pleased to announce that its parent company, Nemetschek AG, has acquired 100% of Solibri inc.
Solibri is a globally leading and internationally aligned provider of software solutions for the quality assurance and quality control of Building Information Modeling (BIM), the digital work method for designing, constructing and operating buildings and was founded in 1999. Solibri's rule-based model checking tool is unique worldwide.
Patrik Heider, CFOO and Spokesman of the Nemetschek Group comments: "The acquisition of Solibri has been consistent with our acquisition strategy in the AEC industry and greatly strengthens our global position as a leading provider of Open BIM solutions. With the support of the Nemetschek Group, Solibri will continue to pursue its international growth strategy and benefit from our global customer access. In Solibri we see a strongly growing company which will strategically strengthen our solution portfolio." 
With the help of Solibri and other brands of the Nemetschek Group such as SCIA , Allplan, Vectorworks and Graphisoft,  the Open BIM methodology will rise to the next level and enables the application of building-relevant information across all stages in the building process.
In keeping with the strategic alignment of the Nemetschek Group, Solibri will continue to be led by its current management as an independent brand company.
Read more about the acquisition of Solibri in this press release…