The Winner of the Prize of the Public Contest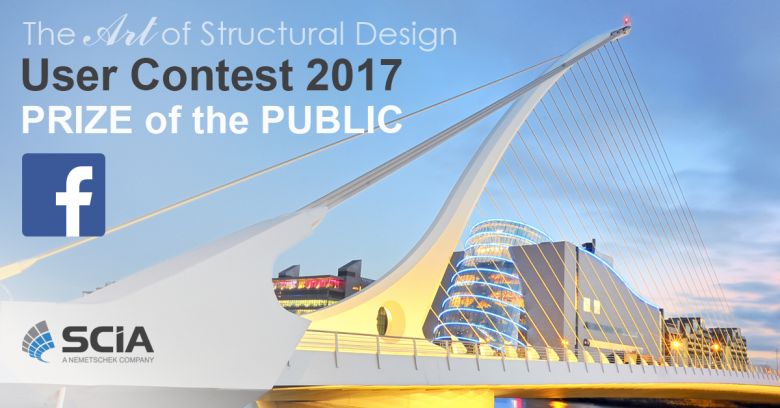 The Prize of the Public contest ended on July 4, creating a lot of interaction and engagement on social media globally. The contest page, organized via the SCIA's Facebook, was visited by over 10,000 people and the participating projects received over 2,700 votes in total. The Prize of the Public contest is a key part of the SCIA User Contest 2017 that is celebrating the 10th anniversary. 
This year, 124 international projects participating in the contest were showcasing the great work of structural engineers that was realized with the help of SCIA Engineer software. All projects were unique and interesting. 
The top three projects receiving a total of 1193 votes are:
Rapid Freezing Chambers in Thessaloniki, GR – Ergo Design
Burgemeester Gabriel Theunis Bridge in Antwerp, BE – Arcadis
Centre Point Landmark in London, UK – Pell Frischmann 
And the winner of the Prize of the Public, receiving an award of €1,500, is…  
Centre Point Landmark in London, UK – Pell Frischmann (550 votes)
Centre Point is a famous landmark located in the heart of London. Today, the building is undergoing a large-scale transformation, converting the space into a sustainable mix of 32,000 sqm of high-end residential units and 8,000 sqm of prime retail space. It is engineered by Pell Frischmann, a diverse engineering, development and management consultancy firm.

Key project challenges
With the restrictions and unknowns inherent in a refurbishment, Pell Frischmann had to solve several challenges, for example:
Extended basement and removal of two entire floors to allow for new double height retail spaces. 
Works were carried out with the residents still occupying the building.
A new piled raft had limit pressures on the new Elisabeth line tunnel.
Solving the challenges with SCIA Engineer
"SCIA Engineer's great modelling tools and multi-material capability allowed the design team to work simultaneously on separate isolated elements and combine the parts together when required to create a more complete model…"

Pell Frischmann