Engineering.com article about SCIA Engineer 17
SCIA Engineer 17 Aims for Code-Compliant Productivity Gains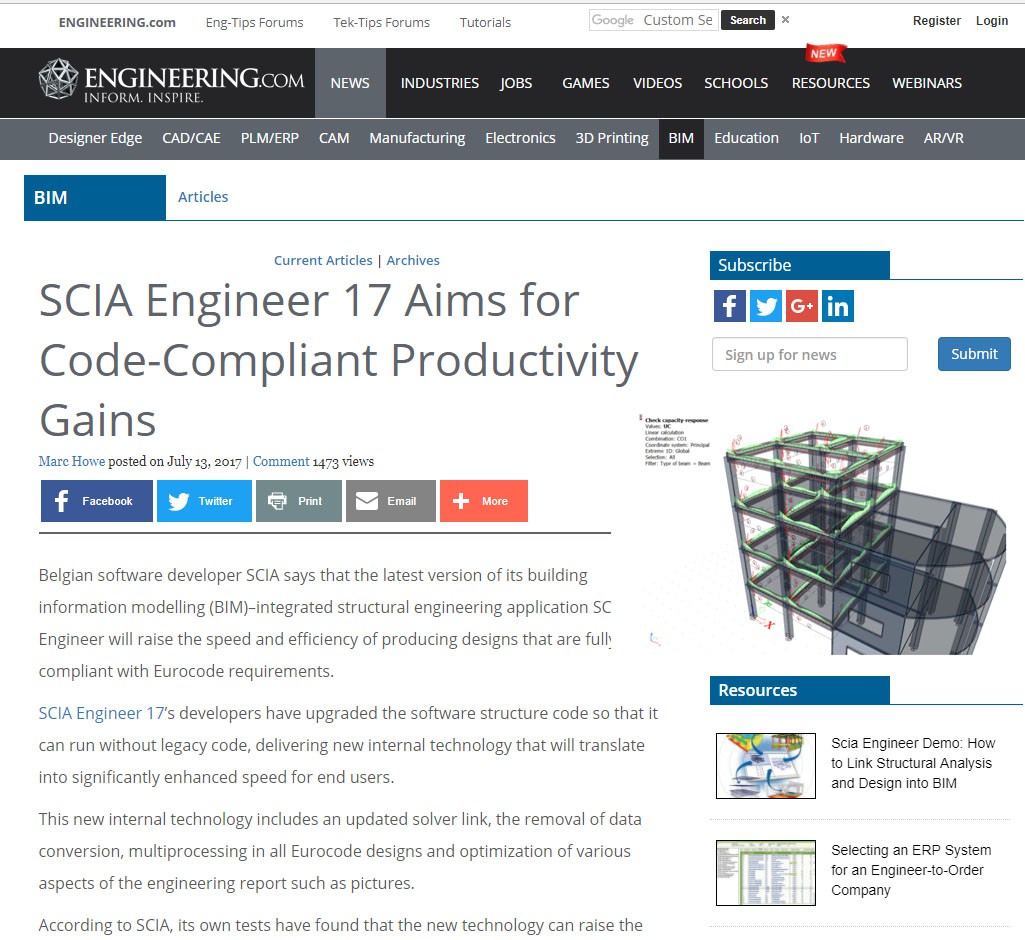 Belgian software developer SCIA says that the latest version of its building information modelling (BIM)–integrated structural engineering application SCIA Engineer will raise the speed and efficiency of producing designs that are fully compliant with Eurocode requirements.
SCIA Engineer 17's developers have upgraded the software structure code so that it can run without legacy code, delivering new internal technology that will translate into significantly enhanced speed for end users.
This new internal technology includes an updated solver link, the removal of data conversion, multiprocessing in all Eurocode designs and optimization of various aspects of the engineering report such as pictures.
[...]
The upgrades brought to SCIA Engineer 17 are quite extensive. Changing the code and adding new internal technology, such as an updated solver link, has kicked the speed of the software up to two to four times its previous speed. Considering the additions and changes made to the software, it's not difficult to imagine how the new technology is able to increase speed and efficiency for making BIM designs.