Despite the licenses for other language, no other laguage can be selected.
When another language is to be set via Setup> Options> Other, but it is not possible to choose another language.
The reason is that no other languages ​​were installed.
When starting the installation the language is being asked. This language will also be used as the default for the program.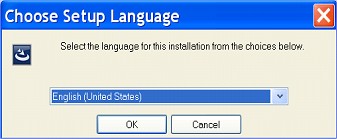 To install the other languages: choose custom installation.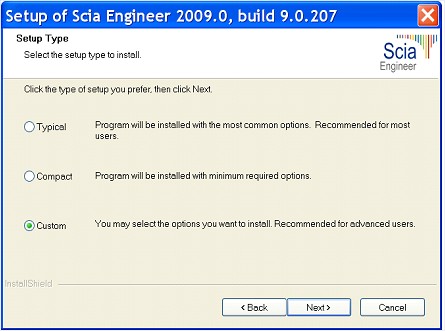 Now you can choose the diffent languages which can be used in SCIA Engineer.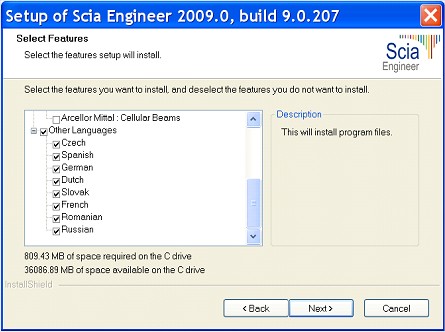 Go to Setup > Options > Other >Language default
After restarting the program the chosen language wil be used.
If the installation of SCIA Engineer has been finished, it is still possible to install other languages afterwards.
Go to "Start -> Control pannel -> Add/Remove Programs"
Select the version of SCIA Engineer and choose for "Change"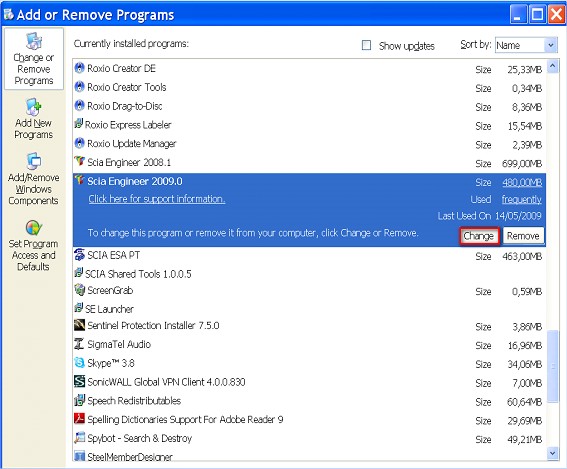 Afterwards choose for the option "Modify" and click on "next"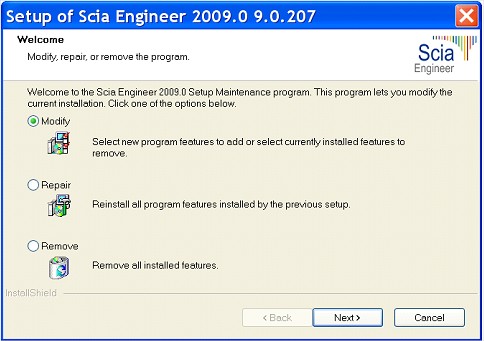 Select the languages and click on next again. The selected languages will be installed (those languages can only be used when also the module for the language is available on the computer).