Student licence prolongation
SCIA provides free student licence to schools, teachers and students for one year. Everyone receives a notification email two weeks before the expiration date with instructions how to prolong the licence.
Basically, the procedure is similar to new students - you have to fill in our registration form and provide the same email address as originally. The server recognizes your email address and sends you your licence ID file. If it is less than 15 days to end date, your licence will be prolonged to new 360 days. If it is more than 15 days, you receive your LID file but the licence will remain unchanged. You can renew the licence any time afterwards, even before the expiration date. Simply click on Reload licence button in the SCIA Activation manager: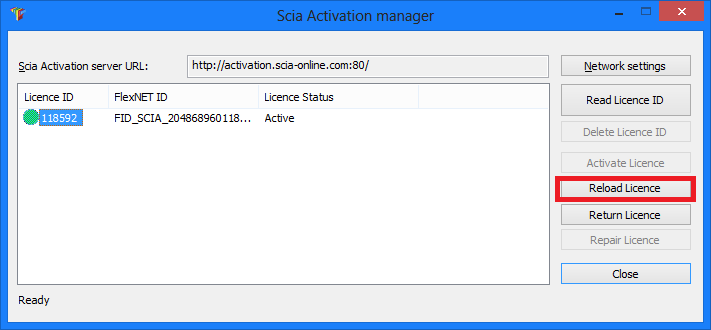 Note 1: SCIA Engineer, SCIA Design Forms and SCIA Concrete section uses the same protection system. You can have all modules in one licence file.
Note 2: If you use a generic email address (@yahoo.com, @gmail.com, @hotmail.com, ......), then you have to sent us a copy of your studentcard. If you use an 'educational' email-address there is no issue.
Note 3: You can check expiration of your licence in protection setup when you switch to "Only floating" type of licence and set the Licence server path as [email protected]
Expand the dialogue by a button in bottom right corner to see the following: