Personalize information on SCIA Concrete section
All data in the software are blocked, but they are based on the files stored in C:\Program Files\SCIA\Engineer**.*\OpenChecks\CustomLibrary.
In this folder, the data can be modified and customized.
For example, to add a new material, you can edit the material database in a text editor :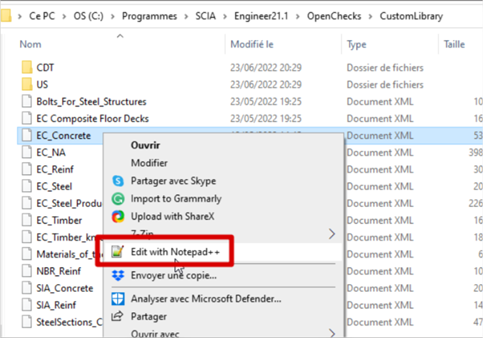 Once the file is opened in the text editor, Copy/Paste an existing material in the right position :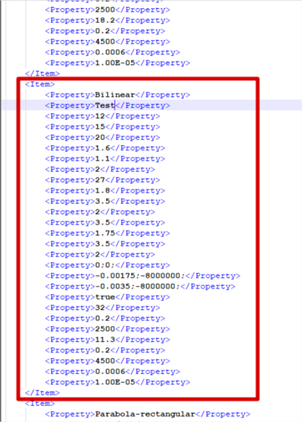 Then you can modify its parameters.
Finally, you can save and exit the file. >
All modifications will be saved in the version of SCIA Concrete Section selected (in this case version 21.1).