This project involves the building geometry and structural system of a snowman decoration in Novosibirsk, Russia. The supporting structure consists of a 6.6-metre-high steel structure. It is made of rectangular and square thin-walled tubes and its maximum diameter is 5.0 metre. The engineering office Atelier P.H.A. analysed the complete 3D model of the snowman structure in SCIA Engineer. 
Analysis of load case combinations in SCIA Engineer
Atelier P.H.A. needed to analyse the load case combinations for both ultimate and serviceability limit states. SCIA Engineer enabled the engineering office to introduce all loads, such as self-weight, coating, wind, snow and icing. The software was also used to calculate the internal forces and deformation of the steel structure. Furthermore, the engineering office analysed the global stability of the snowman structure and determined the detailed forces in connections.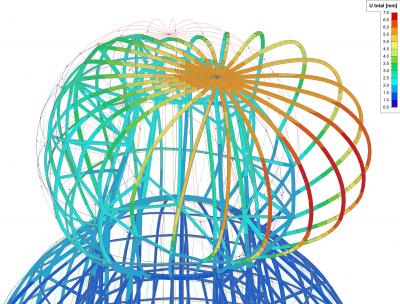 Total deformation of the Snowman's head
BIM with SCIA Engineer and Tekla Structures 
The built-in "SCIA 2 Tekla" module in SCIA Engineer was used to transfer the model to Tekla Structures in which the structure was made ready for fabrication. The fact that the designer combined the strength of the two software, resulted in an effective cooperation between the contractor, designer and fabricator.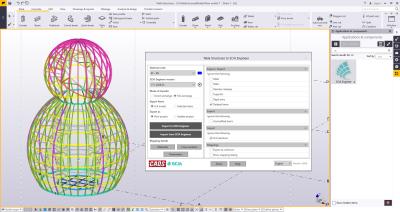 Snowman in Tekla Structures 
Do you want to learn more how you can use SCIA Engineer and Tekla Structures together for civil and commercial buildings or unique structures like this project?
Watch our webinar: SCIA Engineer 18 - links with Tekla Structures and Revit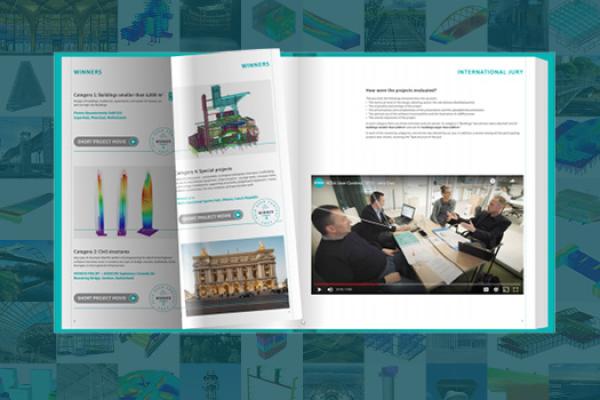 SCIA USER CONTEST
SCIA has been organising user contests for years in which all kinds of projects can participate.
Curious about our last contest?
New: Now stacked with many embedded project and testimonial videos