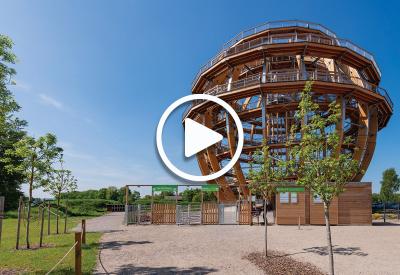 The "Wooden Ball" viewing platform – with its total height of 40.0 m – is located in Steinberg am See. The main construction consists of laminated timber and slim iron components that transfer tensile stress. The foundation of the Wooden Ball is formed by a reinforced concrete plate with the thickness of 0.85 m and the diameter of 29.00 m.
The geometric form, the height of the construction and the combination of different loads (pay- and snow load, wind pressure) require intensive structural design in coordination with the architecture. The result is a meaningful and efficient structural design, with an optimised component design.
The quick geometric design input, combined with the automatic cross-section optimization, resulted in significant time savings in the structural design. Problems were solved constructively together with the SCIA Engineer hotline.
"Use of multi-materials in the original design with the automatic optimisation of the cross-sections."
Client information
LUGGIN - Ziviltechnikergesellschaft m.b.H. stands for experience - quality - innovation and creativity.
The experience of nearly five decades, the will to always develop and improve the current process combined with continual education to improve productivity and the overall performance enables us to deal with projects with the state of the art and always find and develop novel solutions.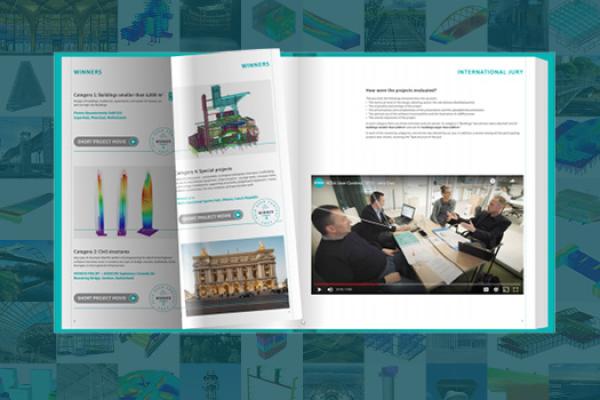 SCIA USER CONTEST
SCIA has been organising user contests for years in which all kinds of projects can participate.
Curious about our last contest?
New: Now stacked with many embedded project and testimonial videos