Construction tech in 2021: the only way is up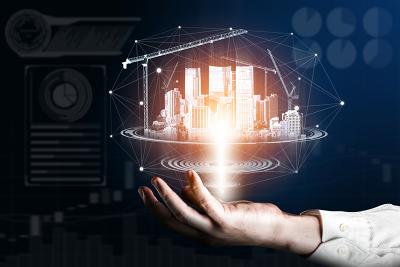 Are you looking for a solid investment of your money? Construction technology might be a good sector to investigate. It's no coincidence that investment in construction technology has more than doubled over the past decade. Although it's interesting to learn more about financial investing, we're looking at things from a construction industry perspective: what is behind this wave and, more importantly, what can we expect for the next years? 
Traditionally conservative, the construction industry is one of the least automated and digitized industries with data stored on paper documents and excel sheets in a very fragmented environment. Change is hard and people naturally always strive for stability, but companies who refuse to navigate the wave of change probably won't last that long. The examples are numerous: only think about Kodak who were scared to innovate, were then caught up by a strong growth in digital photography and eventually filed for bankruptcy.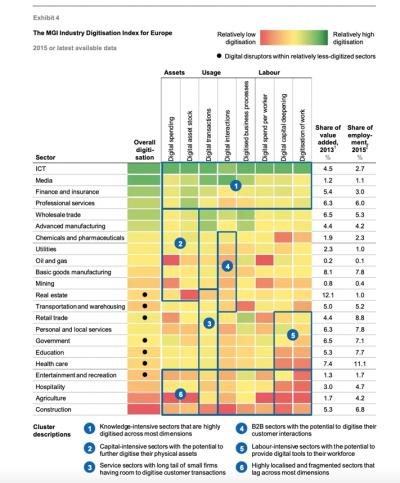 There are, however, some interesting indicators proving that the global construction industry has huge potential. First of all, the market is enormous and expected to reach an estimated $10.5 trillion by 2023 — the major drivers for growth are increasing housing starts and rising infrastructure due to the increasing urbanization and the growing population. Another important feature is the fragmentation of the customer base which makes for a large potential customer base.  
It comes therefore as no surprise that construction technology has known some large investments in the past decade. From 2014 to 2019, investors poured $25 billion into engineering and construction (E&C) technology.  
The industry has to cope with certain challenges that – if handled smartly - can emerge as key actors of development. Due to errors and inefficiency in the initial building phase, for example, much rework needs to be done on projects. Needless to say, a lot of time and money is wasted like this. McKinsey calculated that 80% of big construction projects are over-budget, and 61% over-schedule. Next to that, communication is key and the construction industry is no exception to that. The bigger the project, the more stakeholders involved. In an ideal situation, everyone should be up to date at any given time, but streamlined communication appears to be very difficult and in some cases the information gap between what is happening on site and what the contractor thinks is happening is big.  
It is in this context that it becomes clear that construction companies can hugely benefit from technology offerings. Technology providers should keep in mind that, much like the fragmentation in the industry itself, the fragmentation of technology solutions can be an issue. As such, more companies are exploring the potential to consolidate solutions that address multiple use cases. According to McKinsey, there are three types of integration that can materialize over time. Firstly, large software players acquiring point solution start-ups in order to offer an integrated software solution. Secondly, companies can become agnostic platforms on which to integrate multiple point solutions. And lastly, there's also the potential for integrations of asset class-specific solutions, for example residential versus industrial construction. 
Navigating the wave of new construction technology is more than just investing in new hardware and software. Unfortunately, there's no quick fix or an easy solution. Instead, there needs to be a strong focus on people, process and technology, while being mindful of the specific characteristics of today's AEC industry. Pushed by the transformation and productivity increase of other sectors, the construction industry cannot lag behind. The next few years promise to become very interesting for construction technology and we are in the midst of the evolution from a fragmented and unstructured process into a streamlined and digital one.