The SuperHub in Meerstad is a market hall with a fully timber structure with a green roof. The 10 m tall roof structure consists of a diagrid of glulam beams which are in turn carried by 22 'trees' in a 10.8 x 10.8 grid. The 'trees' are comprised of four interconnected curved glulam columns.  
 
While the grid-like structure of the roof is symmetrical, the infill elements only span in 1 direction creating asymmetry in the loading of the grid. And since the structure plays a big part in the architectural design, no steel connection elements were allowed to be visible in the connections. Because of this, choosing which elements are continuous and which aren't is a key aspect when designing timber structures. 
 
SCIA proved to be a valuable partner in this study. Dozens of iterations were tested in which hinge placement and the rotational stiffness of connections varied. Especially the cantilevering corners where discontinuities occur in the otherwise straightforward grid structure proved to be tricky to be solved in a traditional manner. SCIA Engineer helped us decipher the complex interplay of forces in these areas and come up with a feasible design. 
This project is a winner in the SCIA User Contest 2023.
The interplay of forces in the roof structure and the way they work together with the 'tree'-like columns could only properly be encapsulated in a 3D analysis model.
Client information
Pieters Bouwtechniek is a leading, independent engineering firm specializing in construction-related consulting. Making sure the load-bearing structures of building projects have the right composition has been our business since 1974. From structural design and advice through the final completion of the building. With offices in Haarlem, Utrecht, Delft, Amsterdam and Zwolle. Grown out of love for our profession.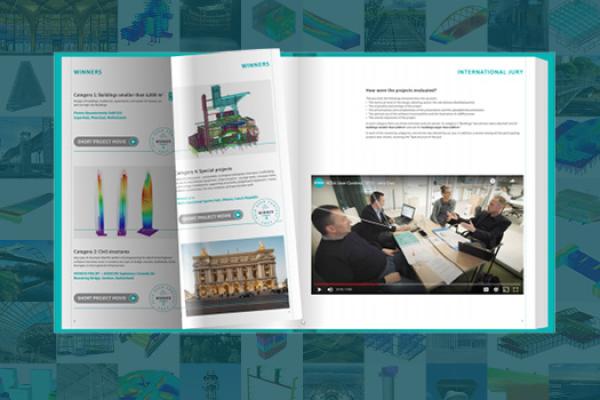 SCIA USER CONTEST
SCIA has been organising user contests for years in which all kinds of projects can participate.
Curious about our last contest?
New: Now stacked with many embedded project and testimonial videos