Taxi Stop - Brasília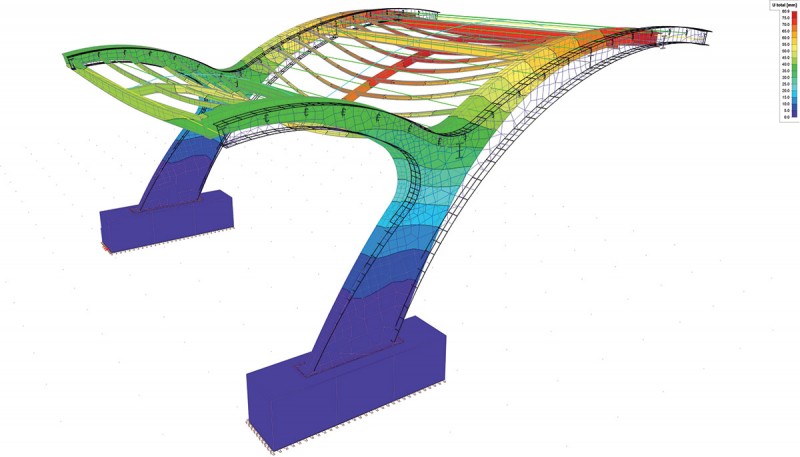 Brasília is known as a city of monuments and this project of a Taxi Stop, built to be installed in four different locations in Brasilia, is an inspiration of architectural design combined with masonry and steel.
The structure is divided into three main parts: the side columns and roof in steel and the foundations in reinforced concrete. The columns have an unusual shape resembling a horn. The challenge of this structure was the maintenance of the bt/tw slenderness ratio.
Moreover, the roof has the same slenderness and the shape demonstrates the light and robust steel structure. The manufacturing process of the columns counted on millimetre precision standards and the same occurred with the roof beams.
Assembled locally, the whole construction process took just twenty days.
SCIA Engineer was used for the calculation of the structure. This software has a user-friendly interface and fulfils our main challenges for the unusual column form.
The project was finalised in time and by using Nemetschek Group software with which we had great productivity in detailing and calculation.