What's new in SCIA Engineer 17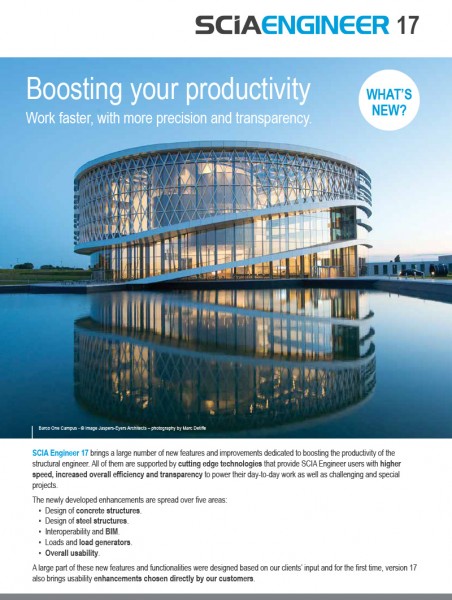 SCIA Engineer 17 brings a large number of new features and improvements dedicated to boosting the productivity of the structural engineer. All of them are supported by cutting edge technologies that provide SCIA Engineer users with higher speed, increased overall efficiency and transparency to power their day-to-day work as well as challenging and special projects.
The newly developed enhancements are spread over five areas:
Design of concrete structures.
Design of steel structures.
Interoperability and BIM.
Loads and load generators.
Overall usability.
A large part of these new features and functionalities were designed based on our clients' input and for the first time, version 17 also brings usability enhancements chosen directly by our customers.