We introduce our new SCIA Garage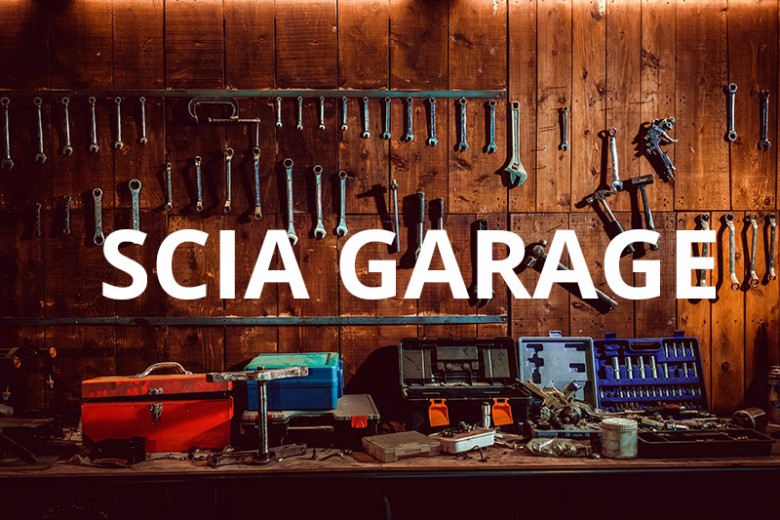 We are excited to announce you the launch of our brand new SCIA Garage. Like many real-life garage companies, the SCIA Garage reflects our enthusiasm, technical expertise and devotion to innovation.
The SCIA Garage offers various you tools that have been created over the years on different occasions and for diverse reasons. Some of the tools have been developed by the SCIA Support Team to help our customers in a specific situation. Other applications have been published on our user forum by numerous enthusiasts. These primarily build on various interoperability capabilities of SCIA Engineer and provide you with a tailor-made solution for a specific task. You thus do not have to make these interfaces themselves and can save their precious time. And finally, quite a few tools stem from regular "SCIA ShipIt" days, when the SCIA employees are given 24 hours to work on their own ideas and try to turn these ideas into a useful and usable asset. While some of the ideas eventually appear in SCIA Engineer, some are the perfect contribution to the SCIA Garage.
In order to gather all these tools and applications in one place and offer them to our customers, we are opening our SCIA Garage inside the SCIA Resource Centre.
Are you curious about what is already available? Let us give you a quick tour to reveal at least some of the tools. 
Rhino3D and Grasshopper
Are you working  with Rhino3D and Grasshopper, for instance for parametric design? Have you ever thought how to send your parametric model in Grasshopper to a project in SCIA Engineer? Well, it's easy. We have "Koala", one of our tools in the SCIA Garage that converts the Grasshopper geometry into a SCIA Engineer XML file. 
Combinations  in MS Excel
Have you ever wanted to create your load combinations in MS Excel and feed them to SCIA Engineer? Yes, there is also a tool in the SCIA Garage. You just need to export a list of load cases from your SCIA Engineer project to this MS Excel file, and then create linear and non-linear combinations by specifying the coefficients for each load case. 
... and much more
There are other useful tools waiting for you:
import of Robot (.STR) file
import of STAAD.PRO (.STD) file
beam moment iterator
input dynamic load functions via Excel
seismic spectrum generator
batch calculation
effective cross-section properties via Excel
fatique verification for heavy gauge steel components
and much more...

Explore, test and be inspired by the SCIA Garage. 
Have your say
However, just creating the SCIA Garage is not our final goal. We would like to hear your comments and remarks that would give us inspiration and suggestions for possible future modifications of the tools or even their integration into SCIA Engineer.