Error message about cars.cab during installation
When installing SCIA Engineer 2011 from the DVD, the program can give the following error message: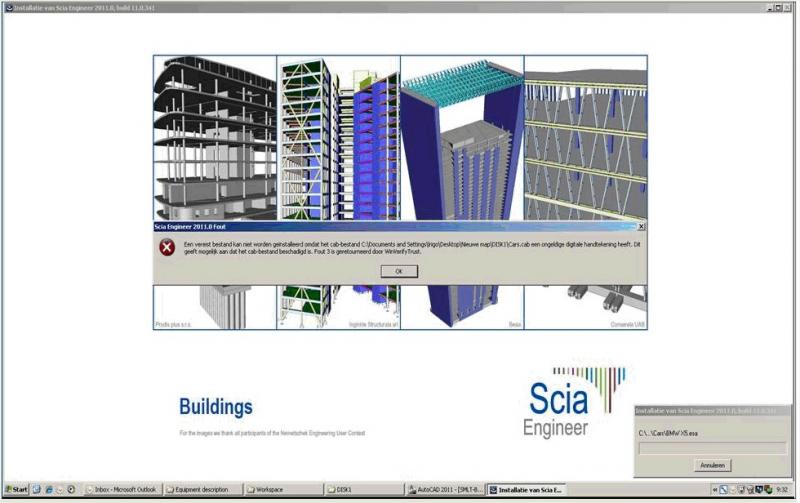 This error message above is in Dutch, in English it means there is a problem with the digital signature of Cars.cab.
This problem can be solved by installing the following link first:
http://www.microsoft.com/download/en/details.aspx?displaylang=en&id=6149
Choose your preferred language and click on "Continue".
After this installation, just run the installation DVD of SCIA Engineer 2011 again and the installation will finish without any problem.